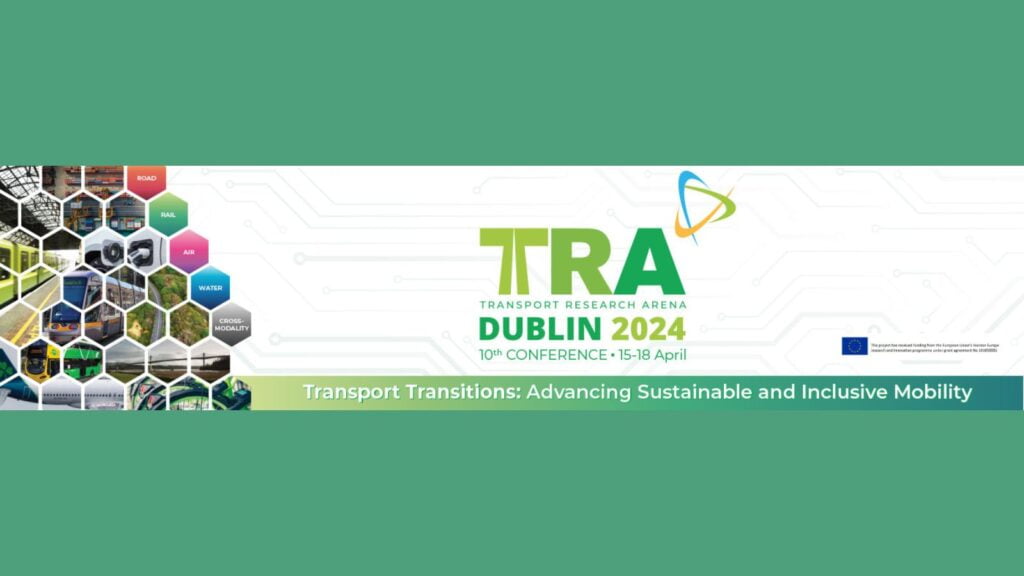 28 Feb 2023
TRA2024 Call for Abstracts Open
The TRA is a significant transportation conference that includes all types of transportation and addresses all facets of mobility. The chosen theme for TRA 2024, which will be held in Dublin in April 2024, is "Transport Transitions: Promoting Sustainable and Inclusive Mobility."
With numerous exhibitions, demonstrations, and technical tours to complement the broad conference program, TRA offers a rich and varied conference experience. Researchers, politicians, and industry representatives have a great opportunity to connect at TRA and discuss how research and innovation are transforming our transportation and mobility systems. The conference offers a wide programme offering to gain knowledge about the most recent mobility developments in Europe and beyond, to celebrate industry successes, and to exchange best practices for deployment and policy.
TRA2024 is creating a flexible program that will enable all stakeholders to be heard and encourages everyone involved in the transport and mobility research fields to contribute to the conference. So much so that the call for abstracts is now open. You are welcome to submit to the call for papers if you are interested in contributing.
You can find all the details of the Call for Abstracts here. The deadline to submit is 17 April 2023.